With citizen science incorporated in your research project, you have the opportunity to unlock a true treasure chest: a large dataset you alone could have never procured, and a direct communication line to an involved audience. 
The key to this chest is preparation, strategic and scientific insight and communication: a smooth process on all fronts is crucial to keep your participants engaged and motivated.
As this requires a wide range of skills, such a task might look daunting at first. You have an idea, but where do you start? That's where CitizenScienceSupport comes in: we offer our firsthand experience to increase the quality and impact of your citizen science project. 

Our proven track record in large scale citizen science projects will help you get a head start on your project and avoid certain pitfalls from the outset.
We want to help you with:
-defining your research questions and methodology
-creating an engaging pitch to reach out to funders and partners
-setting up a roadmap of your project, incorporating timings, logistics, communication, scientific goals
-optimizing you dataflow and datamanagement
-mapping your stakeholders and creating a solid communications plan
-assessing the impact of your citizen science project
Our aim is to leave you with the skills, strategies and tools necessary to get the best results out of your project.
The need or idea for a citizen science project can arise from different angles or sectors. We work together with local governements, policy makers, non-governmental institutes, grassroot organisations, scientists and research institutes to optimize their project's output.
You can collaborate with us on your (new) citizen science project in different ways. With our specialized approach we help you to get the best outcome for your research and your engaged citizen scientists.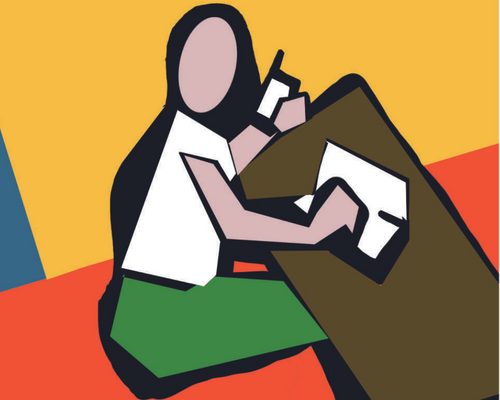 Workshop & Brainstorm sessions
You have an idea for a project and want to explore the options within the realms of citizen science? We are available for hands-on workshops and brainstorm sessions to get a better grip on your first plans.
With a deeper dive into your project, we help you to translate your research question into an experimental set-up suitable for citizen scientists. Together we define what is needed to make your project a succes by developing an extensive road map. We look at the scientific validation, data flow, communication strategy and neccesary logistics.
An army of citizen scientists can create a large mountain of data. We can help you with data management, data analysis, scientific publications and – importantly – translating your scientific findings in clear and convincing messages to communicate back to your participants and society as a whole. 
Knowing the impact your research project has had on participants and on society as a whole, is vital to a good evaluation. We work together with HIVA – Research Institute for Work and Society at KULeuven to deepen your understanding of the sociological impact of your project, by using various research methods such as periodical surveys and interviews.  
© Citizen Science Support 2023 – Privacy statement